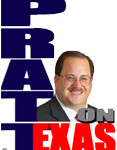 Did you know that First Lady Melania Trump is a "porn star?"
She is not nor has she been such but there is a story, non-satire, at a website based out of Phoenix, first published in 2017, headlined "Yes, Melania Trump is a Porn Star, Here is the Proof." [I've chosen not to include the link in order to not hype their efforts.]
Their so-called proof is a somewhat racy but tame photo from her long and successful modeling career and their point bolstered by a contortion of some dictionary definitions of pornography and the word star.
It is balderdash but exemplary of how the Internet is used. Knowing that most people will only read the headline and not critically review the argument made and sources used, the writers know the smear will be effective with many who come across their post, which will be given wide exposure by Google and other search engines which we know skew results to be anti-traditional values and pro-Leftist.
Much of the traditional news media now operates in this same unsavory manner. They use questionable unnamed sources; justify stories by picking out quotes and memes from social media, or; go whole-hog and make up fake quotes as several prominent reporters have been exposed as having done.
I was reminded of the effectiveness of this false journalism when someone took exception to Robert Zimmerman's essay "Obama's legacy of hate" on Facebook by quoting Wikipedia to discredit Zimmerman's description of the Proud Boys. It was completely lost on the objector that Wikipedia is a third party and unreliable source and that Zimmerman was making the point that the group, the Proud Boys, has been libeled and slandered by media practitioners unwilling, uninterested, too agendized, or too lazy, to go to the primary source, the group itself, and actually read who they are and what they espouse and report such.
Ignorant consumers of media enable false reporting born of the mendacity of those pushing such out.
Copyright 2019 Pratt on Texas. Learn more at www.PrattonTexas.com